Relaxation, release, rejuvenation and repair start right here.
Santa Barbara Massage To Go provides mobile massage services to you at your home or hotel in and around Santa Barbara County by a qualified therapist dedicated to giving your well being an experience that relaxes, relieves and rejuvenates.

We continuously strive for excellence in providing an unprecedented level of sophisticated and reliable service to complement the most satisfying personal massage experience available for your time.

We work hard to make massage therapy available to everybody by providing therapeutic massages 7 days a week. Our massage services range from Swedish, Sports, Deep Tissue, Myofacial Release, Prenatal and Geriatric Massage incorporating multiple modalities. Our affordable massages are usually half of that of most day spas.
Schedule your Santa Barbara massage therapy today:
Call or Text
805-637-2680
or email
massage@santabarbaramassage.net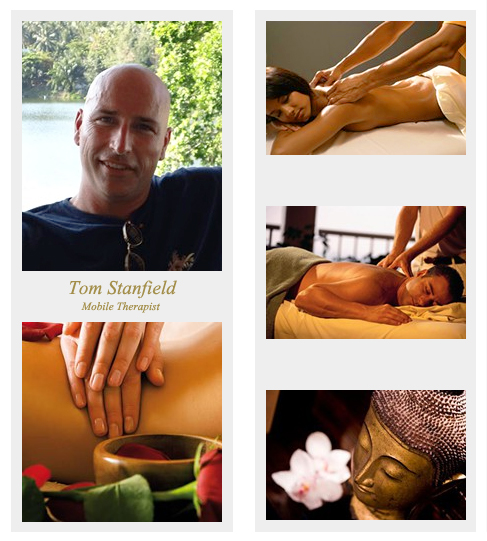 "I am very happy that Tom gave me my very first massage. The feeling I had after the massage was as though I was weightless and calm. I slept better that night than I ever have since I was a child. I look forward to many more massages to come."
N.G. Santa Barbara, CA
"I regularly get massages twice a month back home and was skeptical about getting a "professional" massage while vacationing in Santa Barbara at my family's residence but as soon as I met Tom I felt comfortable and relaxed. Tom never broke contact during the entire 90 minutes, telling me I was dealing with a true caring professional. I originally wanted a 60 minutes not wanting to commit more time being unsure of the quality of massage but 1 minute into his work I asked him if he could take it to 90, which he happily obliged. I intended on going out that evening but opted for the coma that came shortly after one of the most relaxing massages I have ever received."
C.W. Sacramento, CA